NY Phil Announces Details for SPIRIT, 2022–23 Season's Celebration of Trials and Triumphs of the Human Spirit
March 7–April 2, 2023
Two Orchestral Programs Conducted by Jaap van Zweden
Additional Performances Presented by the NY Phil
Free and Choose-What-You-Pay Events
The New York Philharmonic announces details of SPIRIT, which explores humanity's place in the cosmos and the strength of the human spirit, March 7–April 2, 2023. SPIRIT is one of the NY Phil's 2022–23 season initiatives that engage with important questions of our time.
SPIRIT comprises two orchestral programs led by Music Director Jaap van Zweden — Messiaen's Turangalîla-symphonie (March 17–19) and J.S. Bach's St. Matthew Passion (March 23–25) — an Artist Spotlight concert with violinist Hilary Hahn (March 7); and a performance by Gamelan Dharma Swara, part of the Kravis Nightcap series (March 18).
Additionally, two free and choose-what-you-pay activities round out SPIRIT.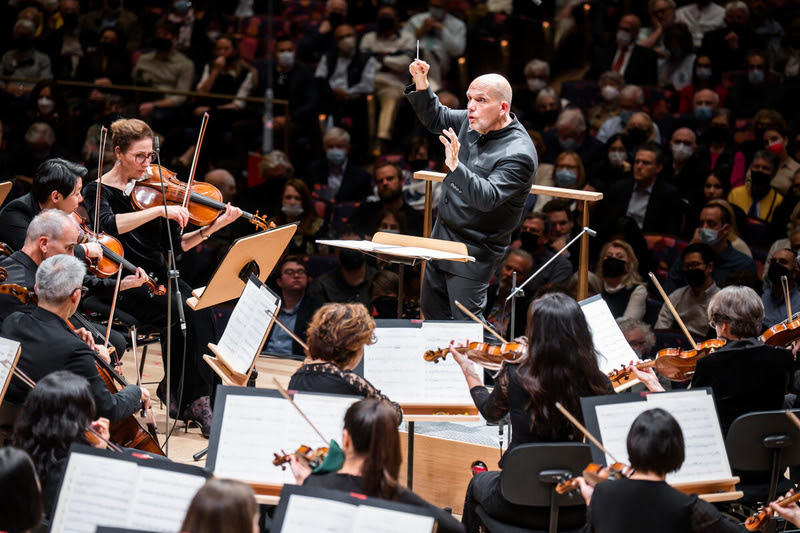 Jaap van Zweden conducts the Orchestra (photo by Chris Lee)